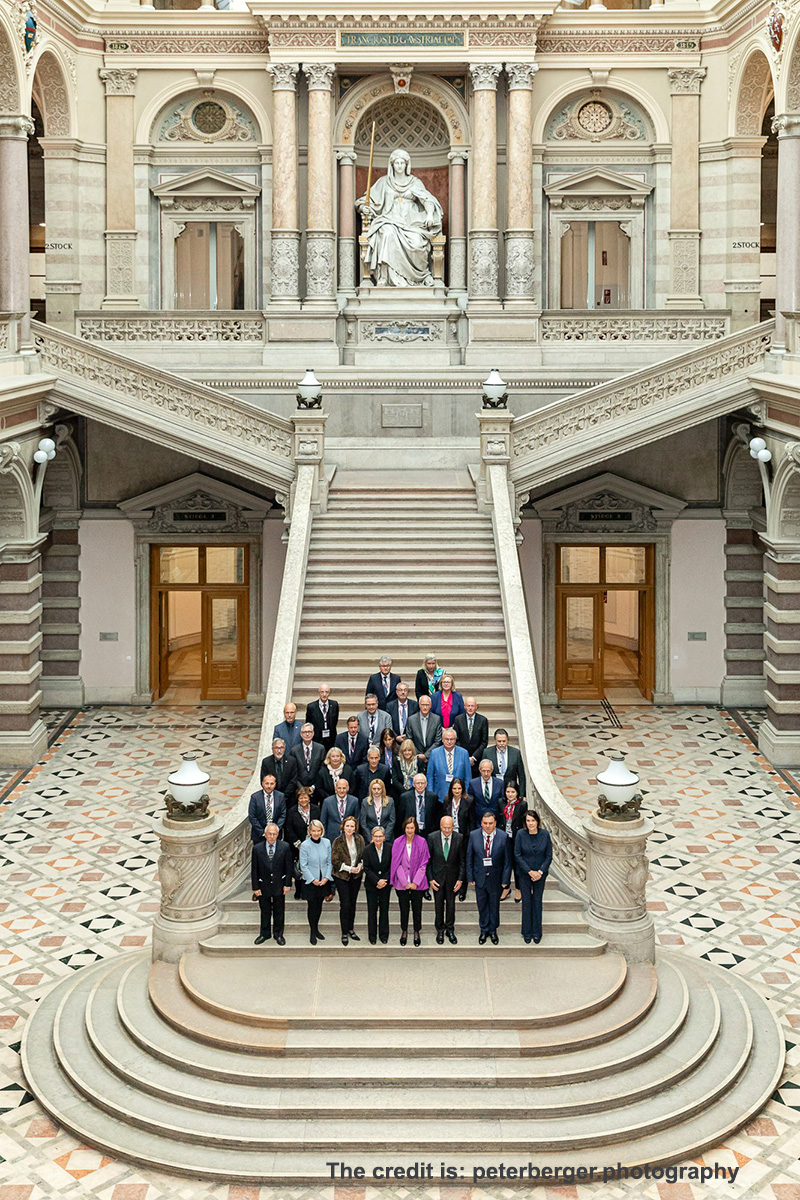 The Presidents of Supreme Courts of EU Members States, Norway, United Kingdom, Albania, Montenegro, and Ukraine convened last week for the Colloquium and the Joint Meeting with the Court of Justice of the European Union and the European Court of Human Rights. The two-day Meeting, organised in close cooperation with the Supreme Court of Austria, was held at the Palace of Justice in Vienna.
The Colloquium was dedicated to discussions of Members of the Network on uniformity of case-law at Supreme Court level and on solutions to overcome internal divergences. The working-session was prepared and moderated by Ms Beatrijs Deconinck, First President of the Cour de cassation of Belgium and Ms Ilse Couwenberg, Judge of the Court, who also presented their comparative Introductory Report based on national contributions.
The Joint Meeting with the CJEU and the ECtHR was organised into two working sessions. The working session "The judicial dialogue: fundamental rights issues in court judgments" was prepared and moderated by Ms Dineke de Groot, President of the Supreme Court of the Netherlands. Mr Koen Lenaerts, President of the CJEU and Ms Síofra O'Leary, President of the ECtHR, also gave their viewpoints during this session.
The second session focused on the "Impact of Artificial Intelligence on the work of the courts and the administration of justice". The discussions were prepared and moderated by Mr Donal O'Donnell, Chief Justice of Ireland, who also presented his Report on the topic. Mr Andreas Kumin, Judge at the CJEU, and Ms Gabriele Kucsko-Stadlmayer, Judge at the ECtHR, also reflected on the said issue.
The General Assembly of the Network also convened on Thursday, 9 November 2023 at the occasion of the Vienna Colloquium. The General Assembly unanimously admitted the President of the Supreme Court of Serbia as Observer of the Network. The General Assembly also elected the new Board. The new President of the Network is Mr Anders Eka, President of the Supreme Court of Sweden and the Board is composed of Presidents of Supreme Courts of Cyprus, Czech Republic, Estonia, France, Ireland, Italy, Germany, the Netherlands, Slovakia and Slovenia.